Hello VoD's!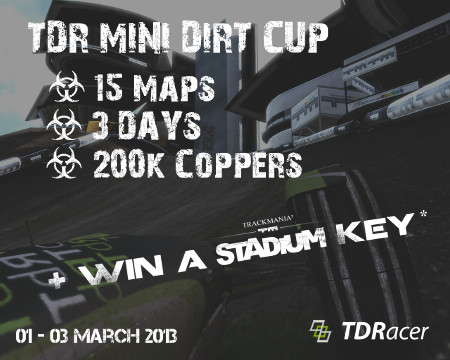 After the great success of our second DIrt Cup we, the TDR - TrackMania Dirt Racer - Clan , would like to invite you to our first Mini Dirt Cup.
Some facts:
Date:
01 - 03 March 2013
Maps:
15 brand new mini-dirt maps.
Prizes:
200K Coppers + TM2 Stadium Key*
More informations on www.dirt-cup.de/mini
No registration required. Just join and have fun!
greetings,
TDRacer
* The Stadium key will be given out as soon as Nadeo releases Trackmania2 Stadium. Only if a buy-version will be available.